Yesterday I returned to duty for the first time after two months of recovery from not one, but two outpatient procedures. For some strange reason, the museum got along quite will without me!

Outside, a lot of things were not where I last saw them. The museum has begun a major program for the rearrangement of the outside displays. I won't spoil the fun of discovery when the project is done, but I will let you know that the UP dinner will go where the Coors switcher is now sitting, and it will be mated to the UP coach. The two will become a dining/party/meeting/display facility. I suspect that by summer, you can come to an extensively rearranged CRRM.
I found two new projects under way in the roundhouse. First, a former C&S reefer that has sat on the ground for years outside the roundhouse has been put on trucks and brought inside for a total rehab. Sorry, I don't have a car number (I'm not a car guy).
Most of the roof was fit for kindling, and many of the carlines were in various states of decay. As much of the original wood as possible will be used in their reconstruction by notching in new wood carefully cut to make with the usable original wood. This is probably the first time the interior floor has seen daylight in a long time! As can be seen, the exterior was a goner, and a lot of the interior was has suffered water damage, as has the floor. All will be repaired/replaced as necessary.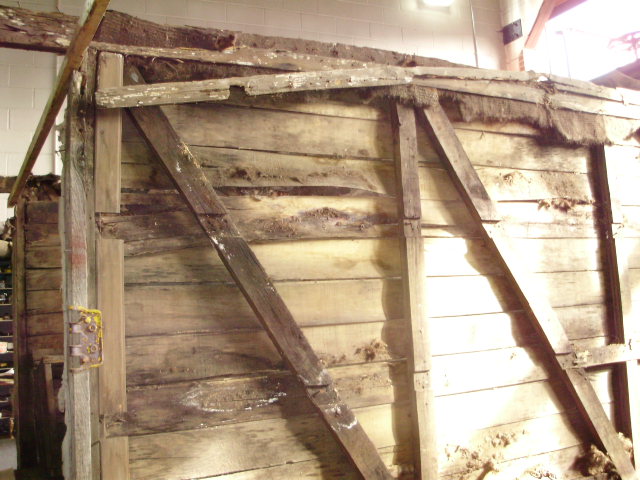 If you look carefully in the interior picture below, you will see the far end of the car is structured as a grill. Behind tat grill is the ice hopper, filled thought the roof hatches. The car cools by natural convection--no diesel-powered refrigeration units which also support interior fans. There is a similar ice hopper on the other end of the car.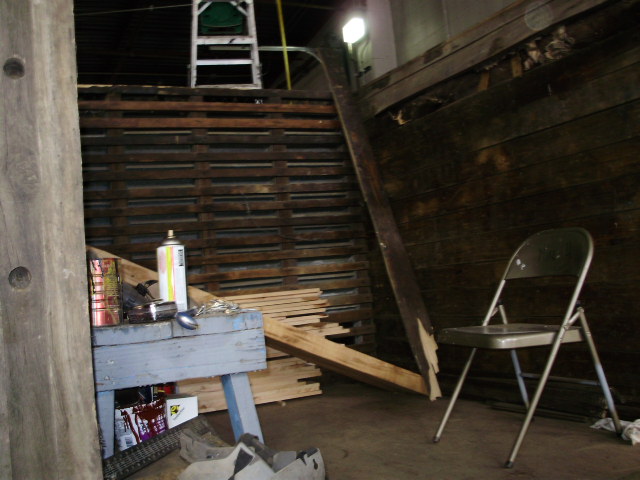 On the next track over was business car B-8 was being stripped for repainting. Too much old, cracked, flaking, chipping paint to simply apply a new coat of paint and expect it to stick for any length of time. Beneath the Pullman green, I saw Tuscan red, a yellow, and what I swear was a medium brown (????--didn't have my magnifying glass with me), as well as white wood primer.
Before: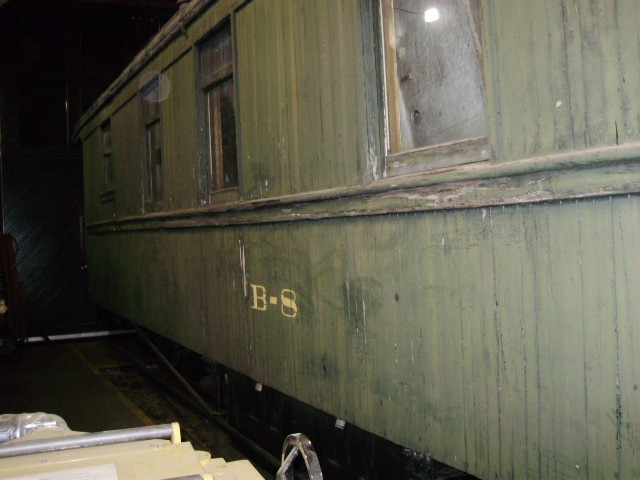 After: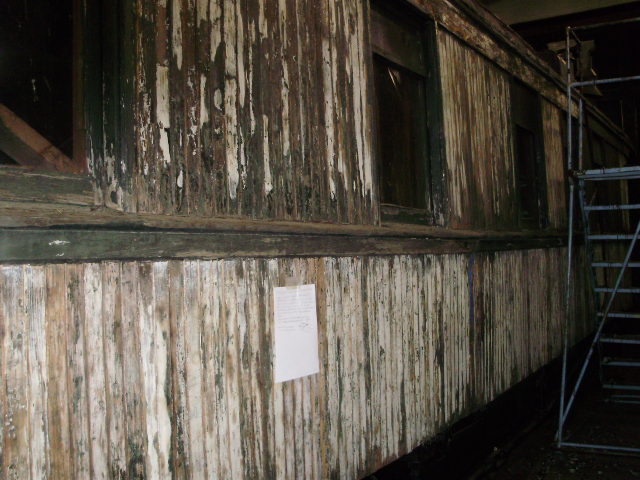 Continued on the next post...
Mike