Narrow Gauge Railroad Discussion Forum
This is a forum for the discussion of narrow gauge and steam railroading with a primary emphasis on railroads operating in the US. While discussions of modeling are welcome, please try to limit such discussions to issues relating to the prototype. This forum is not associated with any organization or group, and the authors of each post are solely responsible for the content of their post.
The forum is open to anyone to read, however if you wish to participate, you will have to register, and to provide a valid e-mail address. When you do so, you will be sent a confirmation e-mail with a link which you can use to activate your account. You are free to use a handle as your screen name should you wish to do so, however we do ask that you provide a real name in the profile associated with your handle. Beyond that all we ask is that you accord yourself as if you were visiting a friend's house, or roundhouse. Remember, you are responsible for anything you say.
Rights to all posts are owned by their respective authors. All other content copyright 2001- 2014 NGDF, all rights reserved.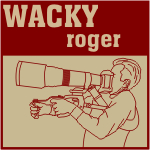 Joining the unemployed
Posted by:
Roger Hogan
(IP Logged)
Date: July 15, 2012 07:57AM
As of (07-10-12) I am no longer employed by the Cumbres & Toltec Scenic Railroad. I had a meeting with Ken Matzick the interim GM and he explained to me that since so much of my old job is now being handled by others that HRM no longer needs me as a employee.

I was not given a job description and was not trained for The Retail Sales Manager job which was then given to me.

I would of posted this when it happened but I was waiting for a signed termination letter which I have asked for but as of today I still don't have one but I wanted to post this before a bunch of rumors get started.

Bottom Line: I have been fired and that is OK. IMHO the management company is doing what they believe is best for the railroad.

I was offered another part time, seasonal position with the railroad which I turned down. The compensation offered was probably all the railroad could afford, but well below reasonable for the job.

IMHO: Nothing else needs to be said and I am still a 100% supporter of the railroad and I plan on remaining a 100% supporter of the railroad. I will make myself available to the railroad on a contract basis if they want me to do something for them.

IMHO: It was a fun ride and I have no regrets and I wish HRM and the Cumbres & Toltec the best of luck in everything they do.