Narrow Gauge Railroad Discussion Forum
This is a forum for the discussion of narrow gauge and steam railroading with a primary emphasis on railroads operating in the US. While discussions of modeling are welcome, please try to limit such discussions to issues relating to the prototype. This forum is not associated with any organization or group, and the authors of each post are solely responsible for the content of their post.
The forum is open to anyone to read, however if you wish to participate, you will have to register, and to provide a valid e-mail address. When you do so, you will be sent a confirmation e-mail with a link which you can use to activate your account. You are free to use a handle as your screen name should you wish to do so, however we do ask that you provide a real name in the profile associated with your handle. Beyond that all we ask is that you accord yourself as if you were visiting a friend's house, or roundhouse. Remember, you are responsible for anything you say.
Rights to all posts are owned by their respective authors. All other content copyright 2001- 2014 NGDF, all rights reserved.

Re: Yet another what and where?
Posted by:
J.B.Bane
(IP Logged)
Date: February 03, 2012 07:47PM
Taylor has it right. I thought I might even stump him for a little bit. Here are a few more photos from the same site. The concrete dam is some distance up the creek bottom from the water tank and was the water source. The piece of rusted screen is near the dam and was probably used to filter the water flowing down a small wood stave pipe to the water tank. All that is left of the wood pipe is the wire that wrapped around it. Perhaps the wood line was consumed by a wild land fire in decades past. McCoy siding is down grade below the water tank and was frequently used as a meeting point for trains. There is evidence of a siding at the water tank, but it does not show up on any ROW maps I have seen, so was perhaps abandoned in favor of a longer siding early on in the life of the railroad. In the first photo in this set you can just see a glimpse of my green pick up through the pine tree. The day we took these photos, a very quick moving thunder storm came up unexpectedly with lighting strikes hitting around us on the higher ridges. We sprinted back to the truck just in time to avoid an accompanying cloud burst.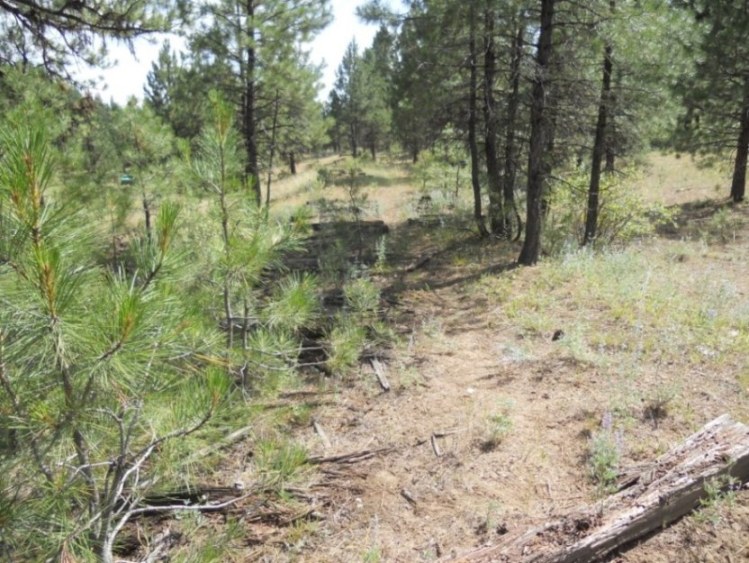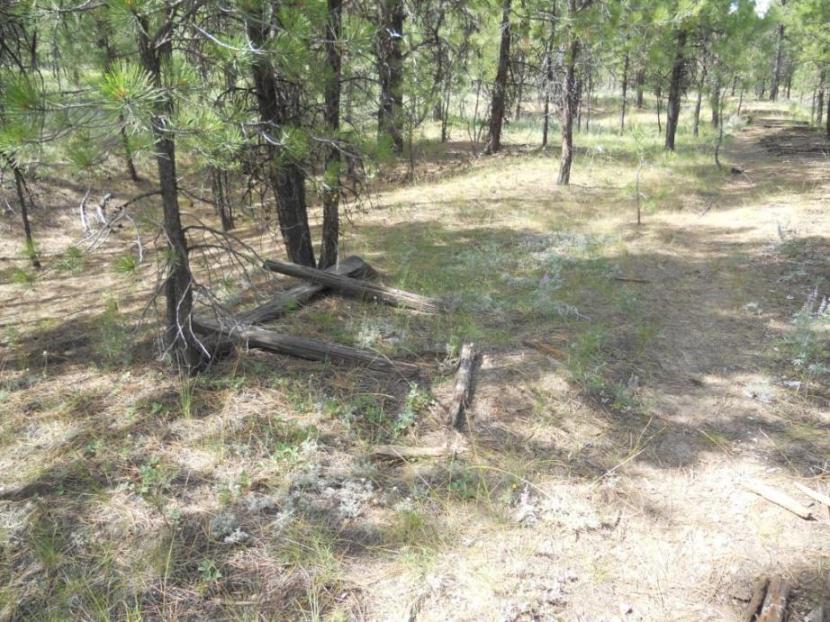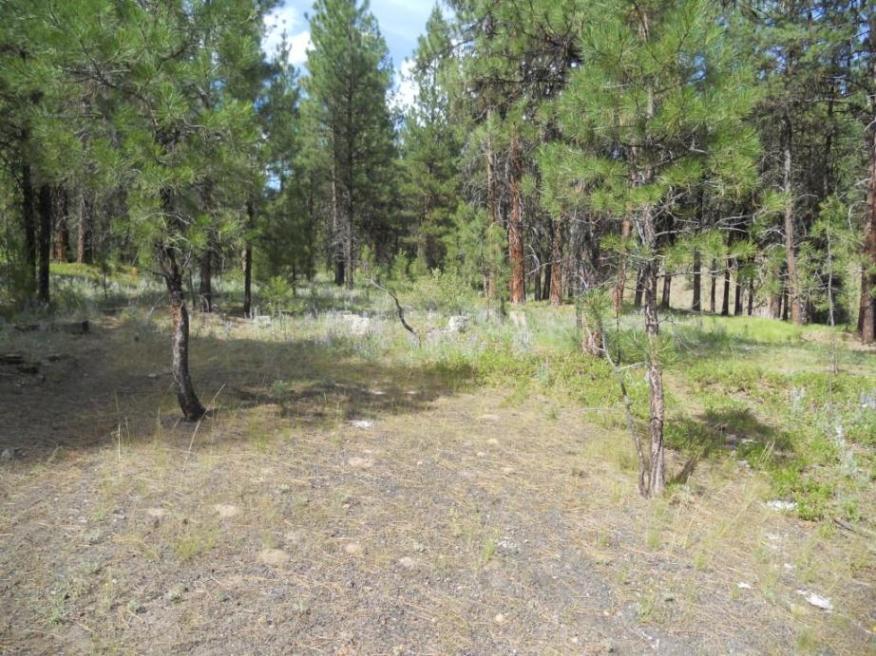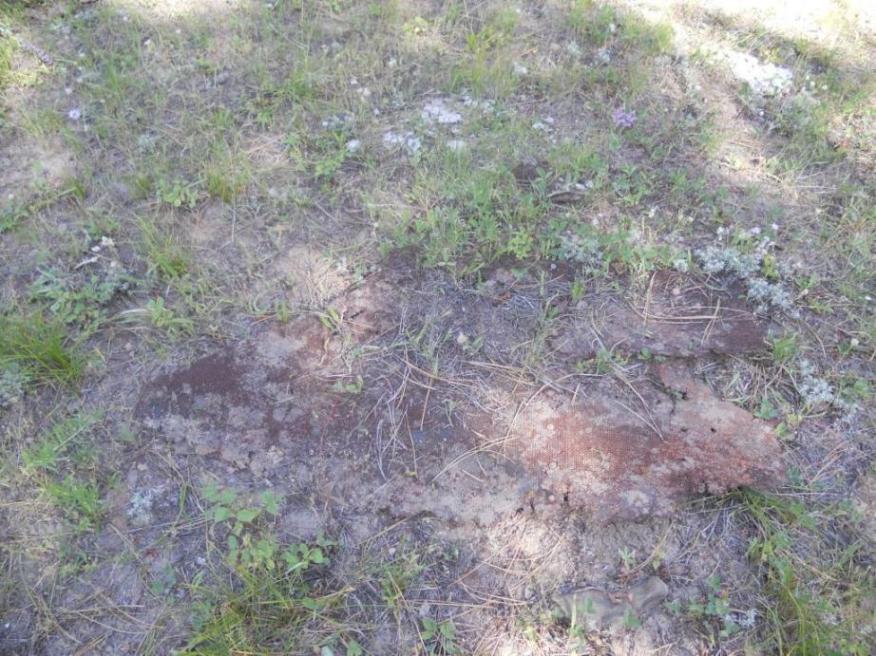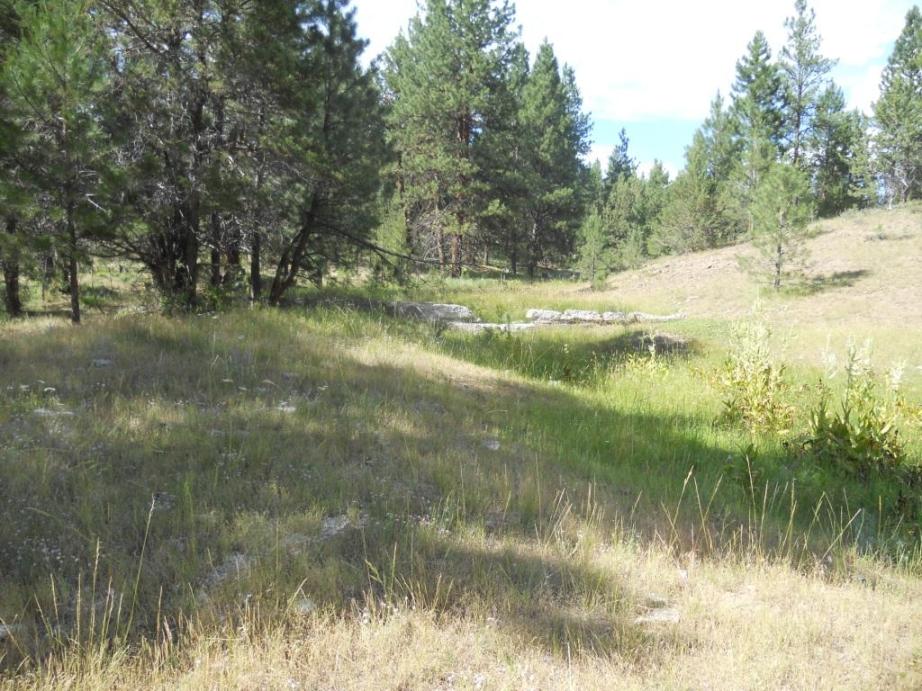 Edited 2 time(s). Last edit at 02/04/2012 03:29PM by J.B.Bane.