Outside, we were running the first of the newly-scheduled trains. Look for the museum to continue to operate these trains every third Saturday of the month. Trains can be either steam or diesel-powered. Call the museum office about a week in advance if you are planning on a third-Saturday visit to find out what's running that particular Saturday.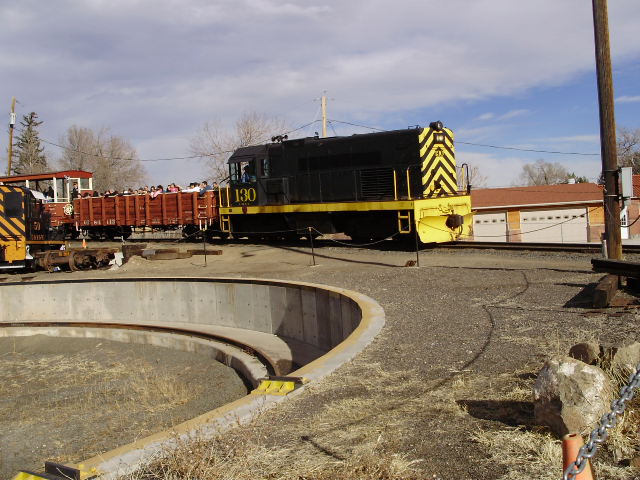 It was a beautiful, partly-cloudy day, with temperatures near 60. Looks like everybody was having a good time.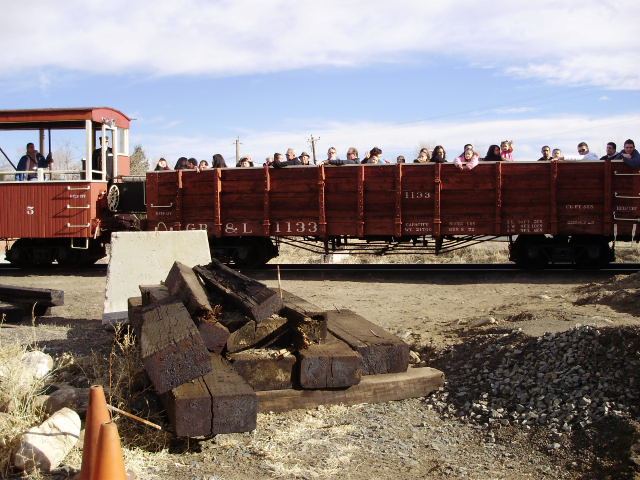 While the folks on the train were having fun, the track crew was busy with the construction of another new radial off the turntable. This Saturday the radial was getting a final tamping.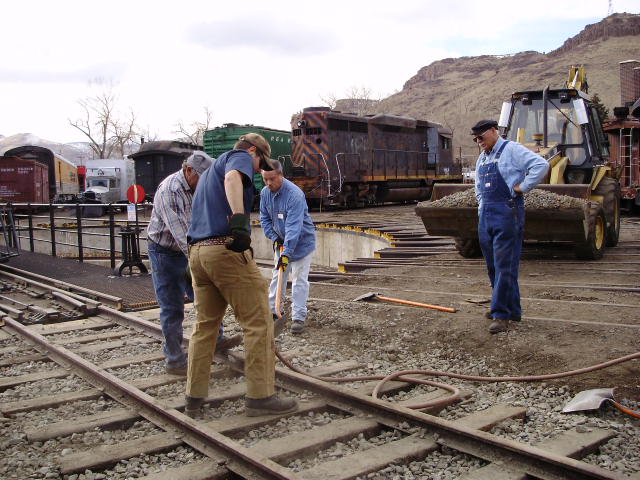 Beneficiary of the second shortest new radial was D&RGW #50. The shortest radial, temporarily storing two trucks, will become home to Pee Wee, the museum's little gas/mechanical. The radial currently under construction will be home to #4, the museum's n.g. center-cab "mill engine." All of the new radials will allow us to clear a lot of clutter out from in front of the roundhouse doors, which will cut down on the extra movements presently necessary to get a car or locomotive in or out of the roundhouse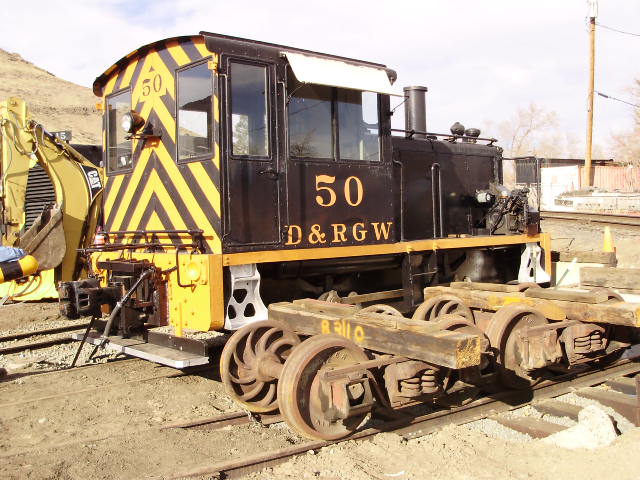 That's it for now. Come see us anytime!
Edited 2 time(s). Last edit at 01/22/2012 02:59PM by mikerowe.