weston1879 Wrote:
-------------------------------------------------------
> What color paint would you use on an 1878-85 DSP&P
> Boxcar?
Just noticed this thread. From the 1008 we're working to restore, a roof board from under the end platform (paint relatively protected) was sent as a sample to Randy Hees for detail examination of paint layers.
A picture of the test piece is attached, with a preliminary 'cut' on the paint layers removal.
True, the most recent C&S operating repaint in the 1930-1940 era looks like the somewhat brownish tint boxcar red that has been indicated in earlier posts. That is the color we see on the "cleaned" side of the sample in this picture. A few color pictures from this time exist.
The color history before that time (for which I've not seen any color pics, nor do I think any have been found) is more interesting. The "way car" configuration pre 1911 went through shades of yellow. Later, Randy has found evidence of coats of a bright red, and oxide red.
Randy is still in progress with his review, and I'll post more news when we have final word.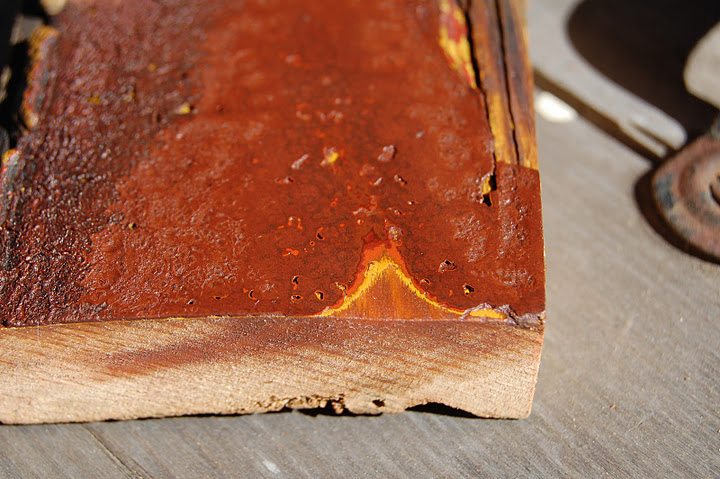 Bob of AZ